"Online girls don't feel pressure from men." Interview with Ana Márquez - 888Poker Ambassador
More recently, a team of ambassadors 888Poker was supplemented by a charming girl from Spain - Ana Marquez. But do not rush to judge by looks. Ana has over a million dollars in prize money in live tournaments. This is despite the fact that many still consider poker to be a game not for ladies. Marquez spoke about his career, combating burnout and sexism in a large interview. And we have selected the most interesting moments for you.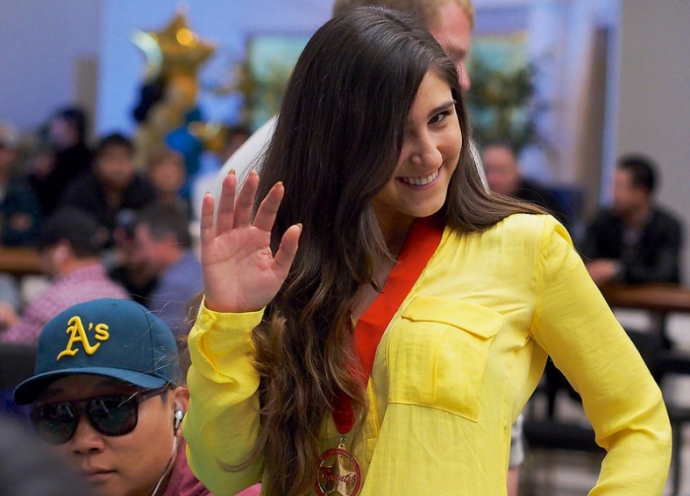 Poker debut and over a million prize money
Now Ana Márquez is 32 years old, she was born in the Spanish Malaga. But at the age of 17, the girl moved to the United States. And she received her higher education already in Washington - she studied economics and history.
Marquez's poker career began in the US capital. At first, she visited local casinos and sometimes went to play in Atlantic City. The turning point happened when Ana's friend persuaded her to open an account in an online room and transferred $20 there.
The girl started out with online cash and then switched to tournaments. Soon, quite solid live events joined the events on the Internet. By November 2018, Marquez had hit the prize area 68 times in live events. Successful performances brought her about $1 259 527 prize money. And the best result - $320,000 for winning the Hollywood Poker Open in Las Vegas.
How to beat burnout?
Sooner or later, almost every poker player is faced with burnout. Ana was no exception, but with honor she got out of the crisis that overtook her. After all, burnout is not only a psychological problem, but also an increased risk of tilt. And he, in the end, leads to the loss of large sums.
Marquez recognized the problem in time and did not become too hung up on it. Ana just took a break - put poker aside for a while and lived purely for pleasure. The girl said that she often met with university friends, traveled to different countries, read books about history. And she even painted.
Another important aspect of taking a break from poker is taking care of your health. Ana switched to proper nutrition and started doing yoga, meditating. As a result, after some time she returned to poker as a completely different person. The girl began to devote much more time to training. But the hours-long sessions have become noticeably shorter.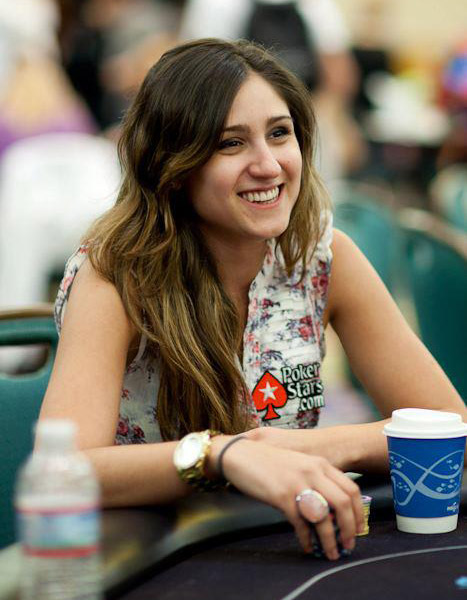 Woman at the poker table
Despite the fact that Ana has been taking part in fairly large tournaments for a long time, she knows from personal experience what sexism in poker is. After all, the game still has a reputation for being exclusively male.
Online poker, according to Marquez, is much more comfortable in this sense. After all, it allows girls not to feel additional pressure due to gender discrimination. Another positive point is that the organizers of the series began to regularly hold tournaments exclusively for women.
The problem of sexism has not yet been fully resolved. But with shows like Poker After Dark, significant progress can be made. After all, women who participate in such shows form the image of a successful poker player in the eyes of the audience. And they help them to overcome existing stereotypes.
888Poker Team and Twitch
According to Marquez, she started working with 888Poker because of the site's policy. Eights try to make poker as accessible as possible for all players - and this is one of the main values that are important to Ana.
In addition to 888Poker, she cooperates with the No Limit Gaming team - one of the strongest in the world. And recently, Marquez managed to broadcast three times on the No Limit Gaming Twitch channel. And she was satisfied - for her it is a great opportunity to help people who have similar interests and dreams.
Ana plays under the nickname Nix86. And you can meet her in almost all significant tournament series of 888Poker: The Mega Deep, Starfish, Big Fish, The Moonsoon, Great 8, God Of The Arena.