MILLIONS Online: summary
So, MILLIONS Online has turned from a long-awaited event into a fait accompli. Partypoker did their best and really did everything to make this tournament memorable not only for its scale, but also for the hopes that came true: for the sake of them, so many players took part in it.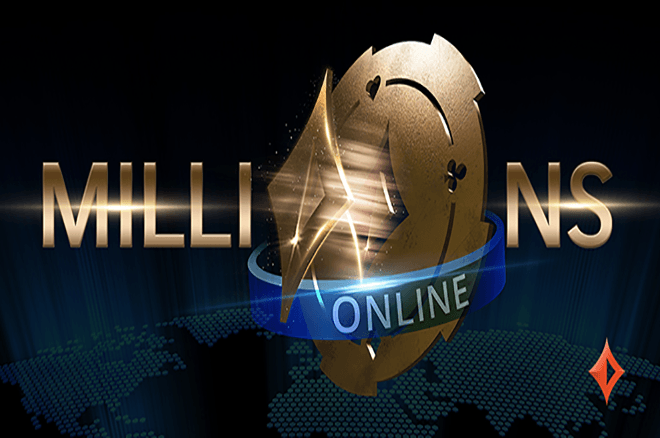 Perhaps most unexpected, the incredible $ 20 million guarantee was broken. The organizers, most likely, did not expect this, but the fact remains: 4,367 entries made the prize pool $ 1.3 million more.
It was divided among themselves by the five hundred best poker players in the world, and those who entered the TOP-20 received amounts of six digits. As for the millionaires themselves, four players became them:
Pedro Marquis aka "Maddonaa" - fourth place and slightly more than $1 million;

Slovenian player known on PartyPoker as "Scarmak3r" who finished in third place with a total of $1.36 million;

Second place went to Pim de Guesde, who plays under the flag of Malta under the pseudonym "ForMatherRussia" - he received just over $ 2.3 million.

The first place was taken by Manuel Ruivo, playing under the nickname Sheparentao and the flag of the Netherlands. His winnings amounted to "only" twenty thousand dollars more than the silver medalist, which can be explained quite simply - the guys made a deal: why risk it when two already have almost $ 5 million?
In addition to these players, the top ten includes representatives from Malta, Canada, Mexico, Lithuania and Germany. Not without players who speak Russian: the ninth in the pool of winners was senchilko - Ukrainian Yuriy Senchilo, whose largest prize in previous games (by the way, he prefers multi-table options) was $12.5 thousand.
True, in such small portions this player managed to play almost a million, of which $218K was credited to his account for MILLIONS Online. The backers who dared to buy his shares (after being selected on satellites, he wanted to sell 60%, but in the end they bought less than 12% from him), did not lose: for every fifty dollars they received, they received $2180.
Other Russian-speaking participants of the tournament showed much more modest results. In total, ten more Russians, Ukrainians and Belarusians entered the TOP-150 MILLIONS Online, of which the most significant was the result of the player under the pseudonym holabcnhola - 44th place and slightly more than $49 thousand. Closing this list is Otb_Red_Baron, who took a position a hundred from him and earned almost $27.3 thousand.