888poker Players Entered 'Poker After Dark' Through Qualifiers
Despite the systematic persecution of online poker, the United States of America has been and remains one of the countries most devoted to the classic form of this game. There are plenty of reasons for this: both a sense of prideful involvement (after all, poker was born in the USA), and the desire to get rich quickly, in examples of which there is really no shortage, and, oddly enough, show business.
Right at the junction of the latter and the actual game is the most popular TV show Poker After Dark - something like "Midnight Poker". Its essence is simple: people are playing poker in front of cameras, and the audience is watching closely what is happening.
This is a really interesting sight - as a rule, Poker After Dark is played by strong players who play professionally at the poker tables. But there are exceptions when, for one reason or another, ordinary amateurs who have managed to pass a severe and multi-stage selection come to their company.
This happened on November 5-6 of this year - 888poker, who sponsored the show, jumped in and organized qualifying events online. As a result, at the Poker After Dark table, which opened this time in the gambling capital of the world, there were two people who, under normal conditions, did not shine.
The lucky ones who got into the lenses of the cameras of the PokerGO studio were a loader from Great Britain, Peter Martin, who at the time of filming was only twenty-four years old, and a professional player, albeit of a low analysis, named Otto Richard, who celebrated his thirty-fourth birthday. They managed to win in two October satellites held by the Eights specially for this occasion and win not only a prize ticket, but also a small trip to Las Vegas in the company of Chris Moorman himself.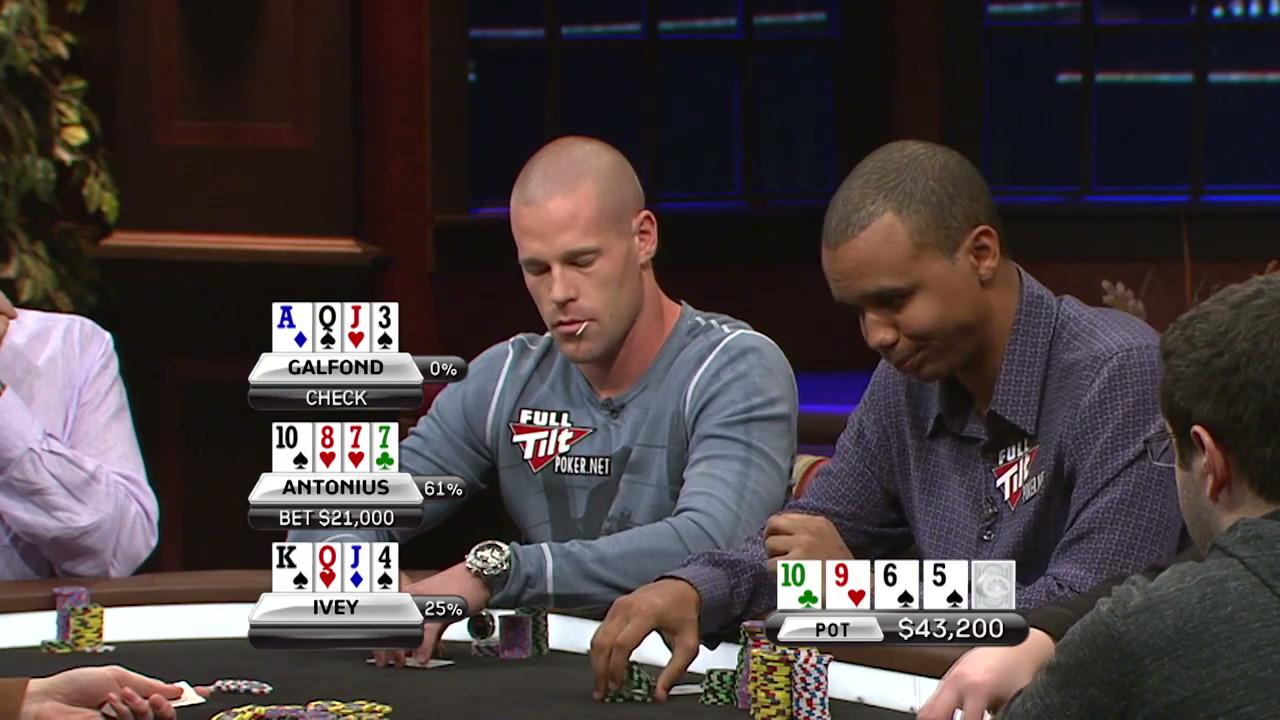 In monetary terms, the total was $14 thousand, of which ten were the payment for participation in the main event. But did these guys have any chance of being successful at 888poker's two-day Sit'N'Go?
Peter's playing experience barely exceeded six months, and the cumulative winnings only slightly exceeded the five thousand dollars mark: playing at micro-stakes is not the fastest way to success. He also got to Poker After Dark by a lucky chance, having won the extreme final hand on a pair of eights.
Otto's experience is much more solid - he has been skating for more than twelve years, earning over $322 thousand during this time and winning two fairly large tournaments. The first of them took place in France, in the capital's club "Rendezvous", and the prize fund in it was about 80 thousand dollars, the second - in Ireland: then Winamax organized its main event within the Poker Open in Dublin, and Richard won 92 thousand euros.
Well, in the American show the guys were opposed by six poker pros at once. Due to the fact that Peter landed right in front of Chris Moorman, he did not fly out immediately, but was able to play a little. However, Bill Klein and Maria Ho did not leave the guy any chance: first, Klein, using the turn and river, completed the ten and the king of diamonds, breaking the Englishman's two aces, then Maria swept away his pair of kings with a set of two nines on the river, and a little later she also put an end to Martin's further play: his two aces converged with her aces, and the river again gave the victory to Miss Ho.
As for Richard, he was more fortunate. On the second day, he sat down at a table with Chris Moorman and Eli Elezra. Chipleader and the strongest class of all the participants in this Poker After Dark, Moorman dropped out rather unexpectedly on the bubble, and as a result of Elezra's call to Otto's all-in, he became the winner, earning $50 thousand.
However, Richard is a sin to complain. His second place earned him an unexpected twenty thousand dollars, which became his only dollar. Yes, yes, Otto Richard played small, and therefore I have to thank 888poker for this "twenty" first of all: if not for the room, which gives its users the opportunity to play thousands at insignificant rates, it would never have achieved such success.