888poker Introduces New Pick'em8 Poker Game
Poker lovers are in constant search for something new and exciting - the popularity of new poker games of recent times only confirms this thesis. Take BLAST poker, which over time has become one of the most popular disciplines on 888poker... Now the "eights" are launching a fundamentally new, fast and exciting game - Pick'em8.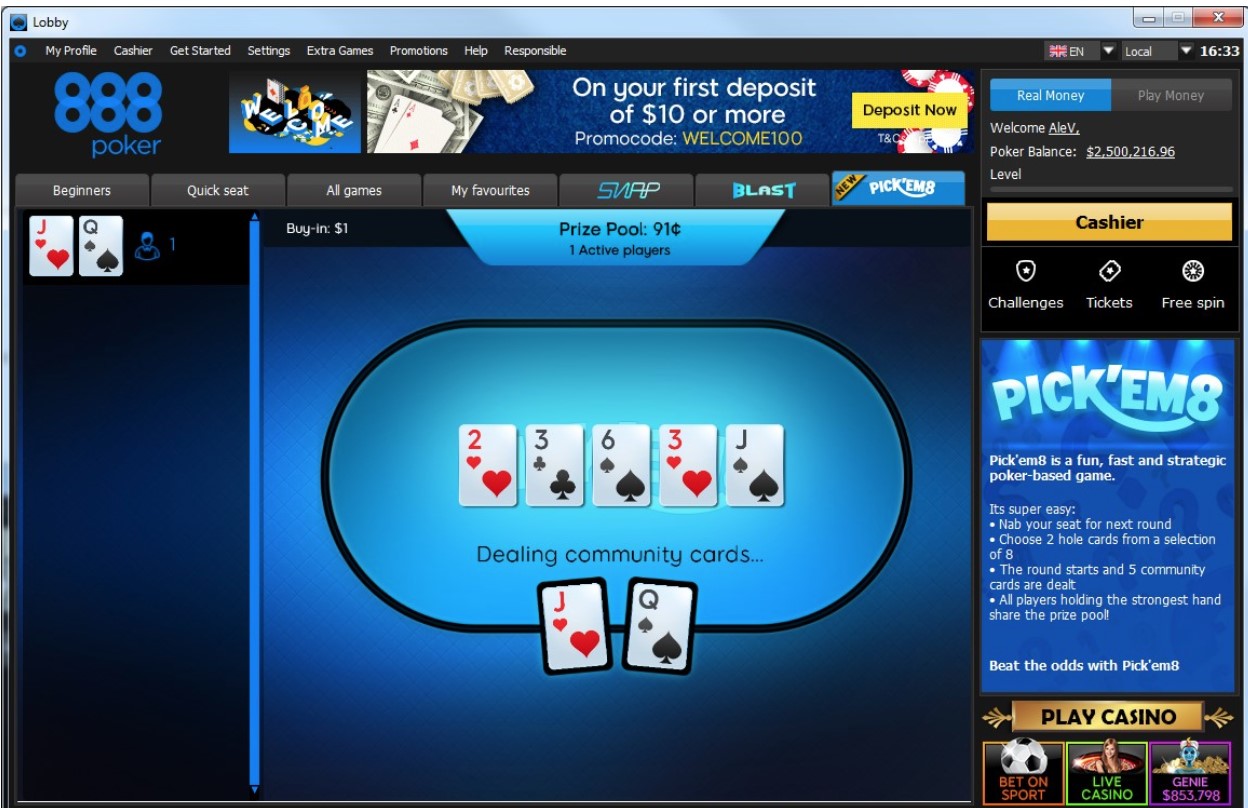 The latest invention of 888poker promises a completely unexpected and exciting experience for poker players.
In Pick'em8, you don't have to wait your turn to take part in the action - here everyone is against everyone, in every hand, and the prize pool instantly grows many times compared to the original bet.
Playing Pick'em8 is very simple and fast. If you don't know how to take a couple of free minutes before the start of the next tournament, or are waiting for opponents in the cash game, Pick'em8 instant action is most likely exactly what you need.
Go to the Pick'em8 tab in the 888poker lobby, choose your buy-in - currently $0.25 and $1 bets are available - and click Join to dive into the game. Once at the table at the beginning of the next round, each player chooses 2 out of 8 offered cards. Then 5 community cards are laid on the table, as in ordinary hold'em - and the players can only root for the result. Participants who have chosen 2 pocket cards, which have collected a winning combination, divide the pot. Obviously, the more players take part in the game, the more prize pool is at stake for the next round. Games start every minute. Everything is simple, fast and fun.
Some players have already compared Pick'em8 with a casino, but here you are not opposing a gambling establishment, but ordinary players - despite the apparent simplicity of the casino game, Pick'em8 still retains the poker element of rivalry with a real opponent. It's time to try it!